Hangang Bridge
Infrastructure
Seoul, South Korea
Client
Seoul Municipal Government
Partners
Novare | Jacob Schiel
The Hangang bridge competition called for an elevated pedestrian skywalk to be built between two existing steel arch bridges.
The scheme proposed was a simple geometric response to the language of the existing twin steel bridges providing a sheltered pathway with seating areas for looking out at the Hang.
A sculpted deck and roof alternate both in plan and section, synchronized with the curving rhythm of the steel arch bridges.
The deck swells from 6.0 m to 10.5m (20ft to 33ft) in plan.
The deck was proposed as a steel monocoque structure while the roof as composed as a structured glass form.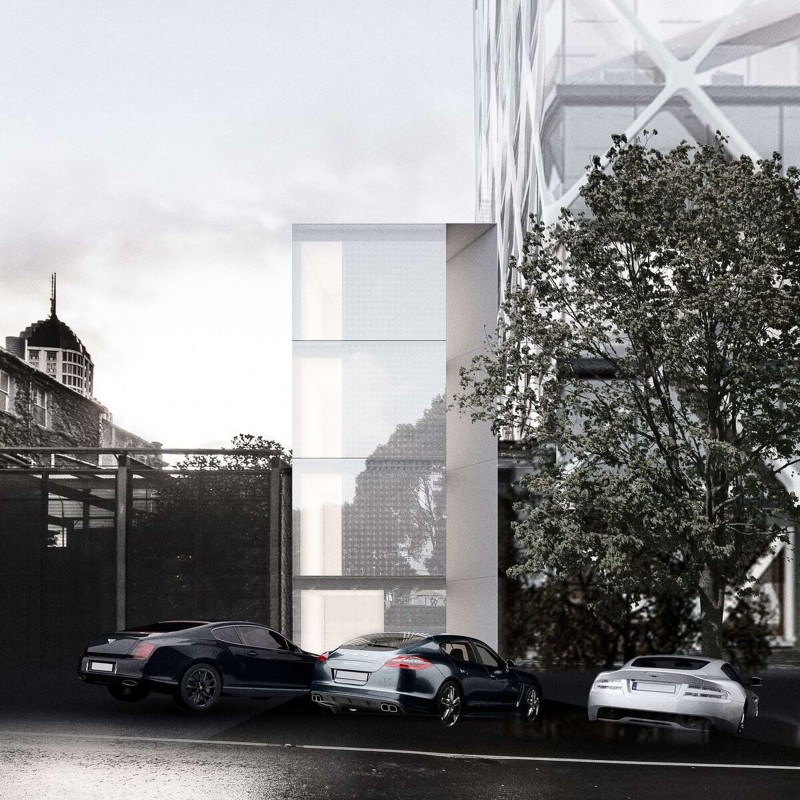 Princess Street
Commercial
Auckland, New Zealand