Wynyard Crossing
Infrastructure
Auckland, New Zealand
Partners
Athfield Architects | BECA | Wraight Associates
Wynyard Crossing was a bascule bridge located on the Auckland waterfront and designed for the 36th America's Cup in early 2021.
The project aspires to be a piece of kinetic sculpture - that functions as a pedestrian bridge. The bridge is sculpted to show cantilever and elegance, with the mast and deck tapering from the central point of the wing to create a biomorphic sense of design.
The bridge has three clear modes, a closed mode that allows pedestrians to pass over, an open mode that allows boats to pass underneath and a critical third mode of the bridge opening.
The poetry of the project is the interplay or dance of the two wings as the bridge opens.
The bridge comprises two interlocking wings that each have a 47.5 metre high mast and a 47.5 metre long deck. The separate components then lock together to form a 6 metre wide deck.
The structure is a steel orthotropic monocoque structure (with internal stiffening diaphragms) and has no need for a separate internal structural skeleton and is therefore highly efficient and lightweight.
The mast acts as a counterweight to the deck, minimising the energy usage required for movement.
The mechanical system of the bridge is a hydraulic set at 32 degrees of the vertical to create a complex sense of rotation and movement in the kinetic mode.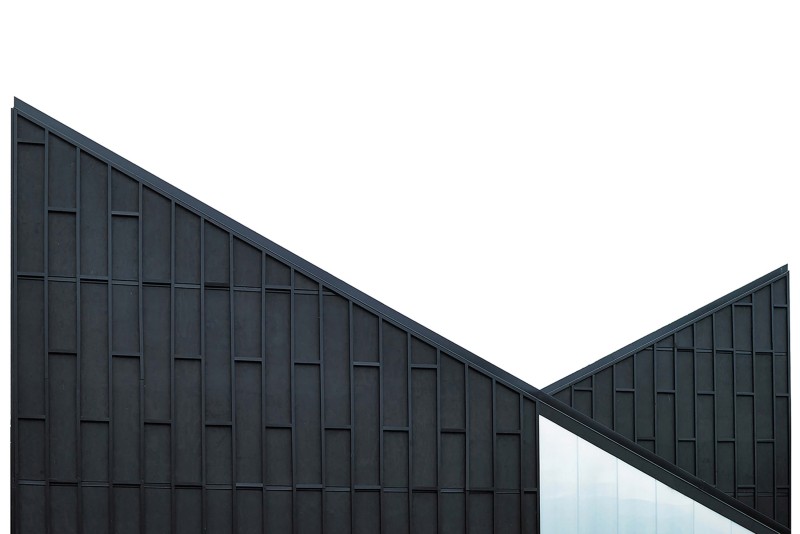 Giraffe House
Civic & Cultural
Auckland, New Zealand