York Street
Commercial
Auckland, New Zealand
York Street is a commercial building located in Parnell, Auckland. The scheme proposes a gently curved facade which is a direct result of creating an optimum internal commercial lease span with a site that is wider. The plan curves the facade into the site and creates internal atrium's to ensure floor plate widths are optimal and receive good natural daylight.
The facade is an elegant unitized glass facade with a delicate white frit to create a gossamer like effect.
The ground floor pulls the facade further in once again, giving the building a sense of lightness while simultaneously providing intuitive entrances into the building.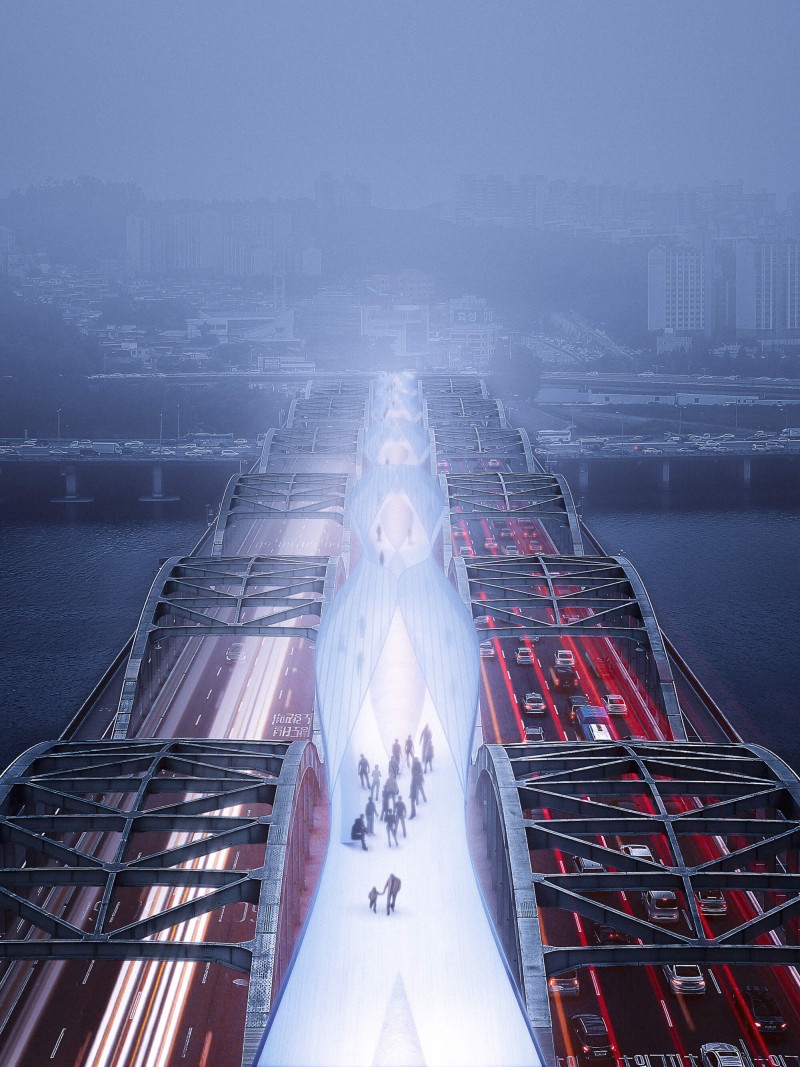 Hangang Bridge
Infrastructure
Seoul, South Korea