33 Federal Street
Commercial
Auckland, New Zealand
Partners
Knight Associates | IION
Photography
Dawid Wisniewski
The project was the design and rebranding of an existing commercial office building adjacent to Auckland's historic St Patrick's cathedral.
The project involved the redesign of the typical office floors along with the elevators, lobby and formal entry courtyard.
The courtyard was designed as a landscaped extension of the existing St Patrick's plaza and to draw upon an already popular square.
The lobby was treated as almost gallery space-like and minimally with a bookmatched marble floor and white walls but with a full LED art wall with digital artwork by IION.
The LED wall functions as the building directory and signage but reverts to a digital art wall after hours.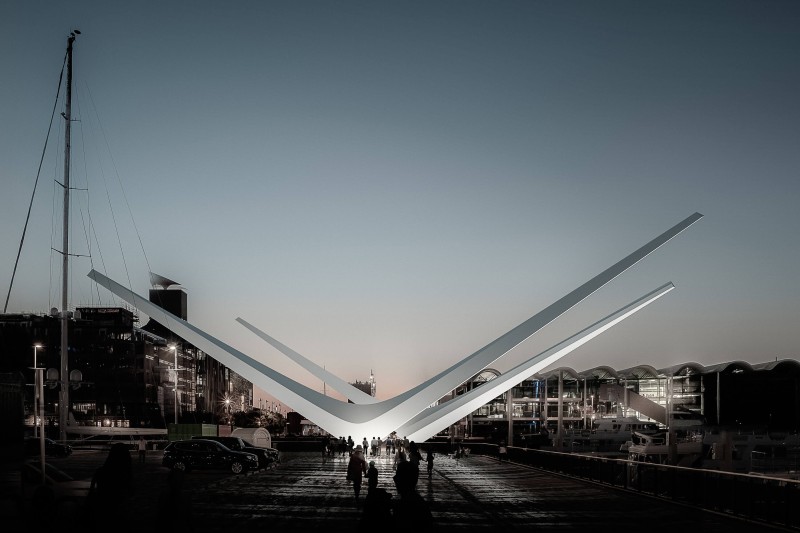 Wynyard Crossing
Infrastructure
Auckland, New Zealand