Giraffe House
Civic & Cultural
Auckland, New Zealand
Partners
Glamuzina Paterson
Images
Mark Smith | Jonny Davis
Due to expanding giraffe numbers the Auckland Zoo needed a new a giraffe breeding shelter; essentially a functional oversized shed with two dens and a keeper area. Two interlocking geometric forms enable pairs of giraffes to be isolated and then introduced to encourage mating.
The mass was playfully broken down with intersecting roof forms that articulated the junction between the two dens whilst accentuating the collision of human and giraffe scales.
Studies were made through section of the internal volumes to accommodate a number of functional and operational overlaps, and the disparity in scale of its occupants.
Flexibility was a primary objective of the shelter - moveable doors and walls allow the space to be transformed. Four sliding exterior doors open to different yards that can be configured to allow for separate roaming areas for the giraffes.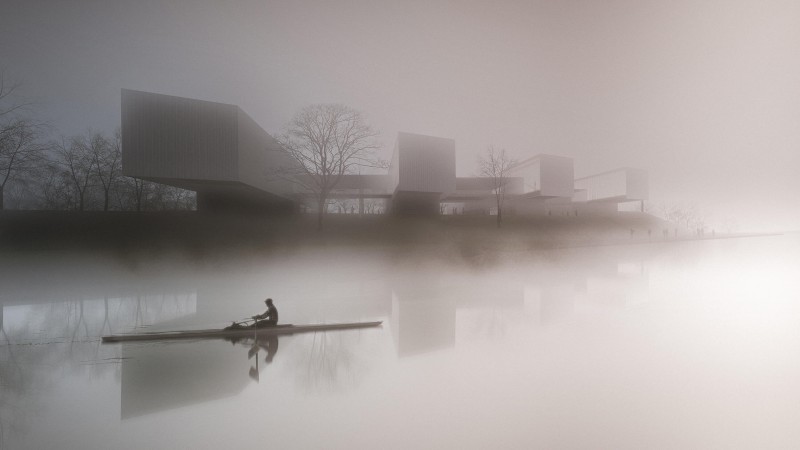 Tainui River Centre
Civic & Cultural
Waikato, New Zealand