Hudson Yards
Commercial
New York City, USA
Monk Mackenzie was approached to develop a scheme for two towers as part of the Hudson Yards west masterplan. The two residential towers were respectively 60 levels and 80 levels.
The scheme proposed highly sculpting both the facade and core at the base, effectively inverting the sculpted motifs found at the crown's of significant New York buildings from the 1930's.
The tower form and facade above was deliberately kept quiet so as not to compete with the existing Hudson Yards development.
A series of faceted cast glass panels were proposed on a fluted facade with this language also continued through to the stone clad core. Reflecting pools and landscape was also proposed to reinforce the poetic quality of the podium and tower base.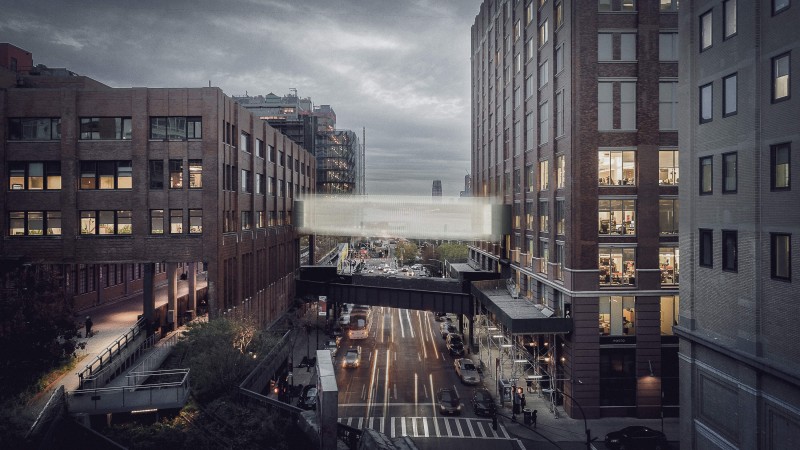 Google Skybridge
Infrastructure
New York City, USA