Soto
Residential
Auckland, New Zealand
Partners
Boffa Miskell | BGT
Soto is a multi-level apartment building in Meadowbank, Auckland and aspires to be elegant and contextually appropriate.
The architecture employs a simple language and vocabulary to visually reduce its weight, height and appearance and create an elegant form that was most importantly sensitive to its environment and context.
The building is cut in half horizontally by creating a base or podium that the building sits on.
Wintergardens are introduced on alternate floors - these reinforce the strong horizontality of the project and again reduce the number of elements one reads in the building.
The project has a clear and legible materiality strategy.
The base of the apartment building is treated in a heavy limestone while the building above is clad in visually lighter materials including dark bronzed metal soffits, slab edges and roof, and charcoal wintergarden louvers.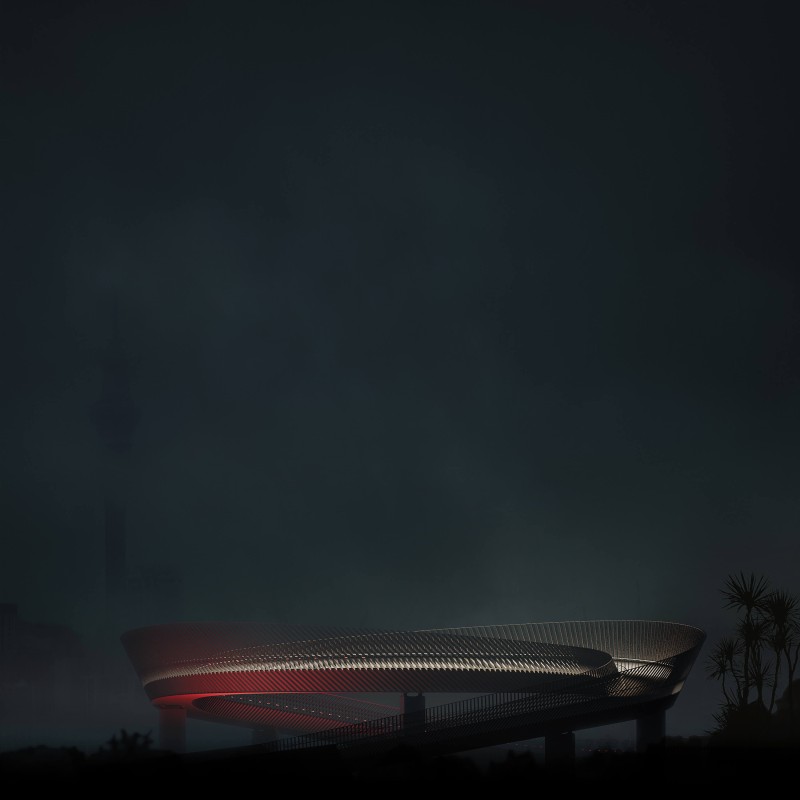 Stafford Bridge
Infrastructure
Auckland, New Zealand