Wakefield Hotel
Commercial
Auckland, New Zealand
The Wakefield Hotel is a 143 room urban hotel located in downtown Auckland.
Through a combination of design moves, including a through site link, artwork and air rights over a neighboring historic building, additional GFA was able to achieved through bonus rights.
The scheme places two asymmetrical but single loaded slabs parallel to each other with a through site link between the two and a bridge connection above.
Each block is detailed with a unitized stone facade on three sides and glass on the fourth to create a very clear diagram of room orientation and circulation.
Hotel lobby and bars are placed at the ground floor to encourage public interaction both through the building and within it.
The cut between the blocks creates a dramatic entry condition and through site link.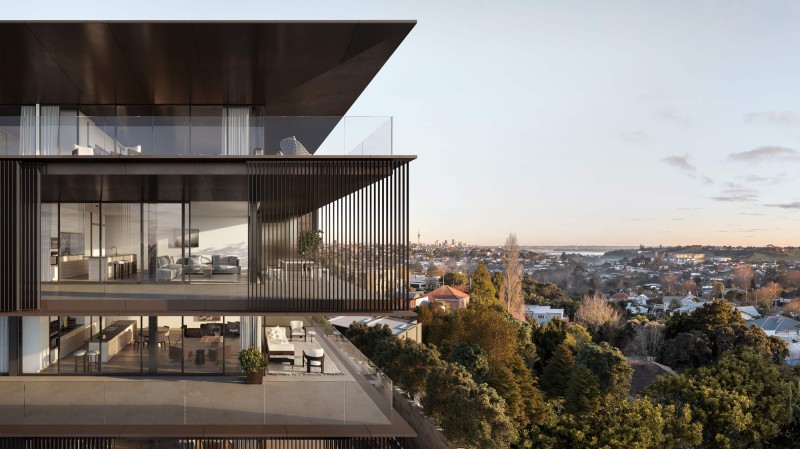 Soto
Residential
Auckland, New Zealand